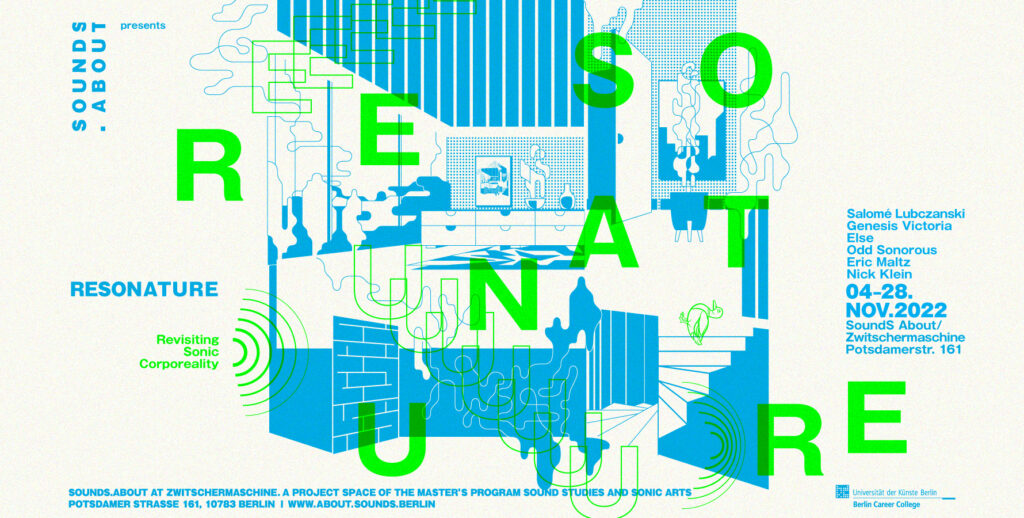 Resonature: revisiting sonic corporeality
During the month of November, SoundsAbout presents installations, performances, and a listening session, wandering through (un)told stories, memories, and the patterns that underlie human/non-human behaviour.
Here, we traverse the network that connects all beings. The awareness of our bodily presence in the natural world, and examining the complex relationships with our surroundings.