Nov 24-26
Thursday opening 24th Nov 18:00-22:00
Fri/Sat 25th-26th Nov 14:00-19:00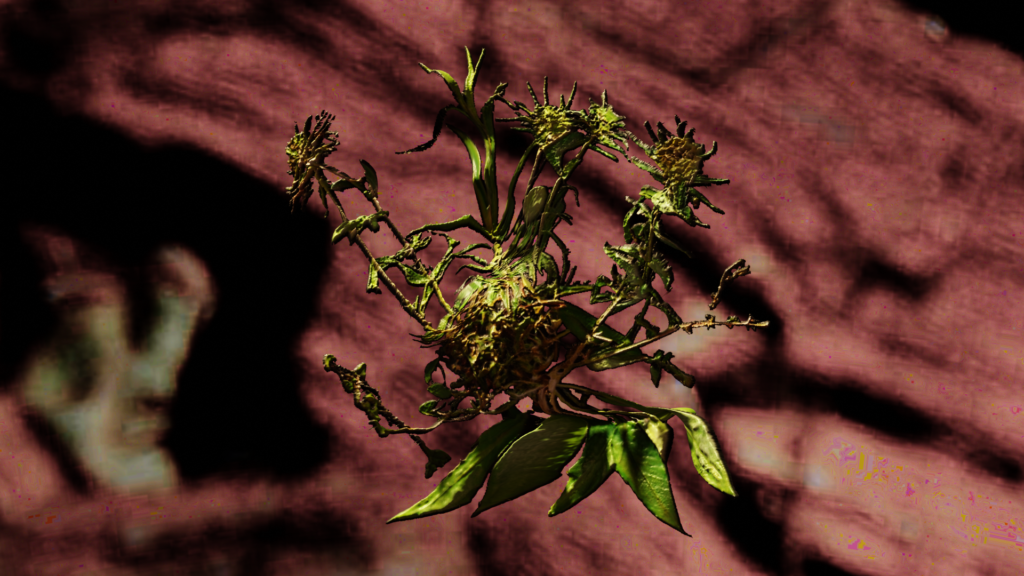 S.Abligua x Odekon" is a film installation that actively adapts AI technology as a fundamental artistic imagination/inspiration. The story starts with a discovery of a plant that used to make a sound and is considered extinct. Odd Sonorous suggests an act of listening as a way of reconciliation, and symbiosis between humans and nature and implements decolonial and decentralized practice realized by current technology.
About the Collective:
Odd Sonorous is a collective between Anna Fainareti Lioka and Hyewon Suk started from 2021 in Berlin. Exploring the ecological and material perspectives of sound, they constantly rebuild the relationship between subject/object, nature/culture, and human/non-human. With diverse sonic methodologies including critical and decolonial listening, environmental soundscape, and embodied cognition of sound, their work encompasses audio installation, audiovisual work, fixed composition and performance actively adopting the new technologies such as machine learning and multi-channel reproduction.
Website: sonorous.cargo.site