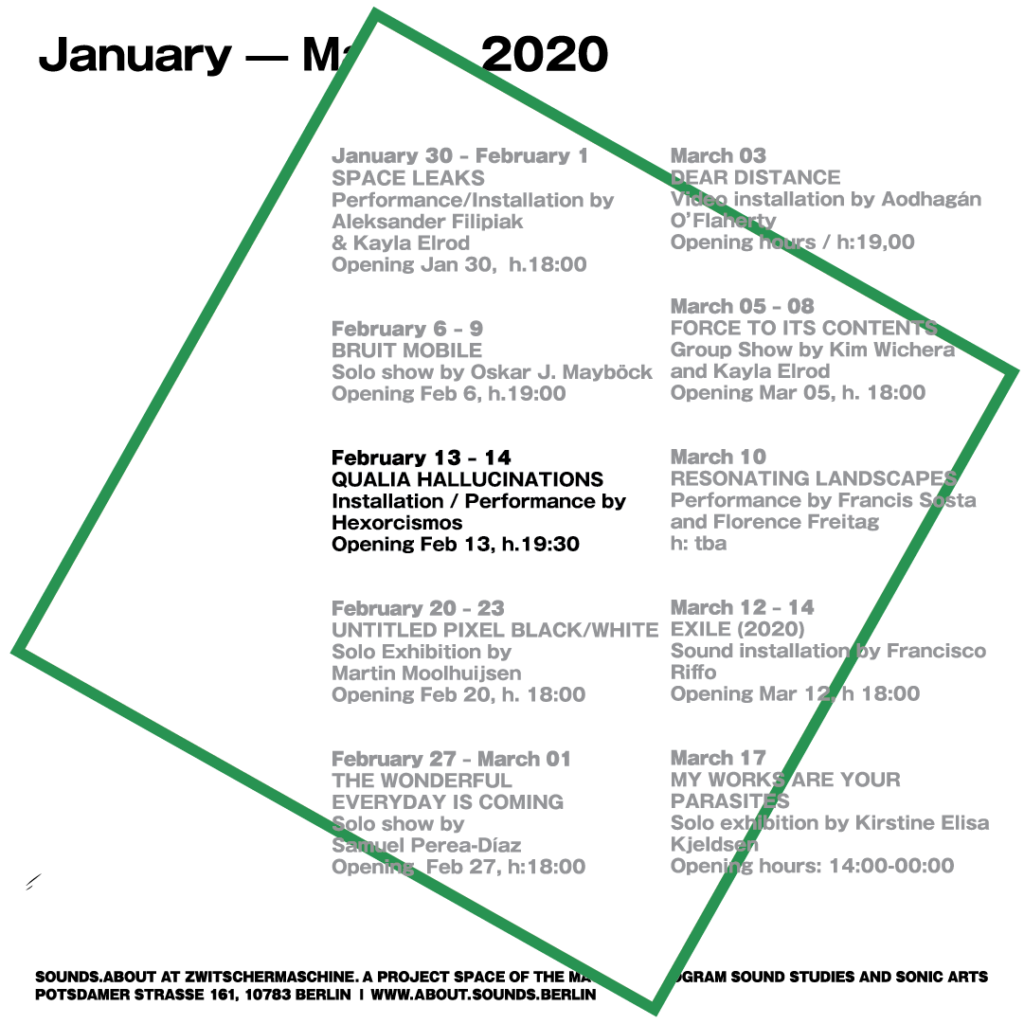 Qualia Hallucinations is an Installation / Performance HEXORCISMOS aka Moisés Horta Valenzuela.
Exhibition days: February 13-14, 2020
Opening Feb 13, h.19:30
Description
Qualia Hallucinations is a series of audio/visual works which explore the experiential subjectivity of AI as well as implications of agent autonomy within the creation of AI artworks. Qualia refers to the philosophical question and limitation of the experience of certain subjective perceptual phenomena, for example the "greenness" of a color, the "amount of happiness" one feels; it is the limit to which we can explain our own subjectivity.
In this series, I subject two Neural-Style-Transfer models into a feedback loop in which the artificial agent is faced with its own output-as-input. The variations in each of these series is dependent on the seed image, which in turn becomes dissolved, as the agent turns to itself and its autonomous decisions in a potential never ending loop of texture synthesis. These pieces are extracts of a potentially endless self-reflecting style-transfer loop.
Artist Bio
HEXORCISMOS aka Moisés Horta Valenzuela is a Berlin based artist originally from the border cities of Tijuana, Mexico and San Diego (US). He's a creative technologist, sound artist and electronic musician. His project HEXORCISMOS explores Cybernetic and Neuronal Intelligences, creating borderless A/V based realities deployed via AI/ML, XR, video games and the net.