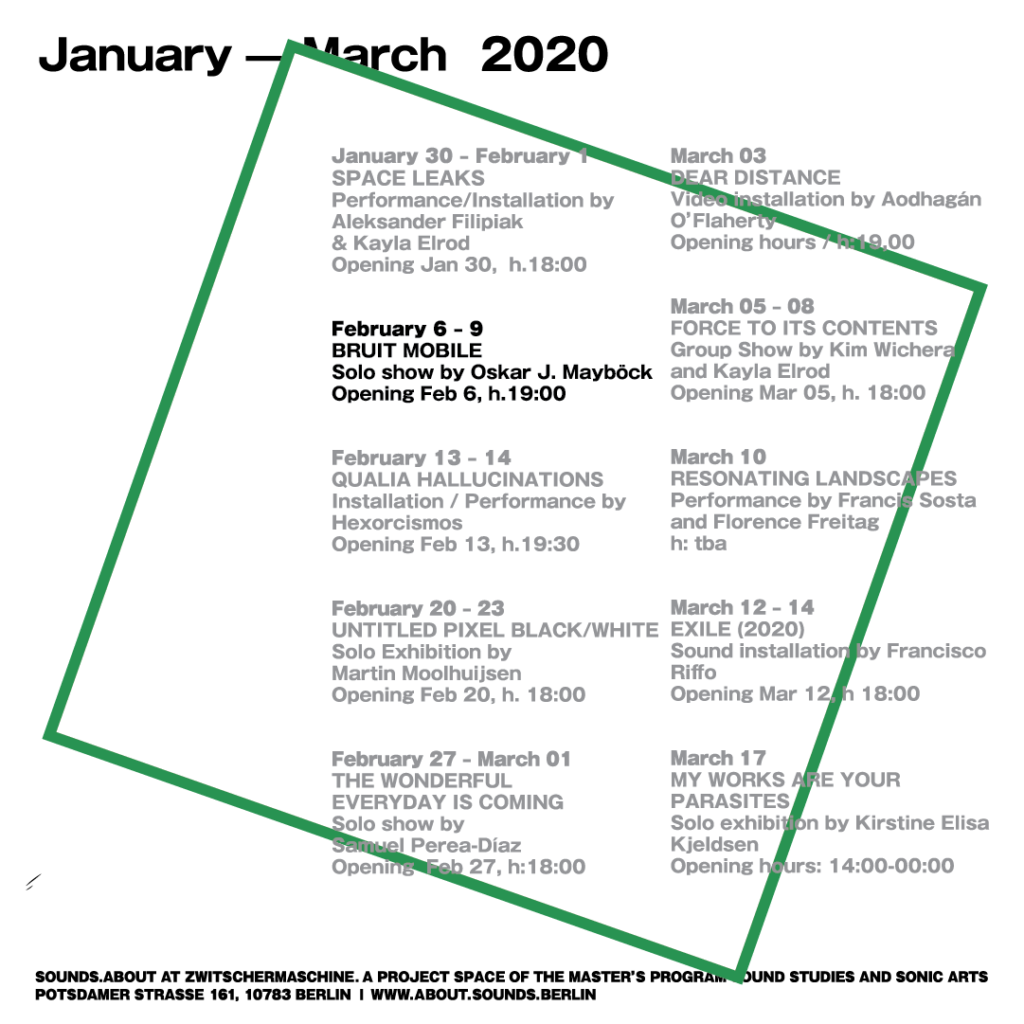 Solo show by Oskar J. Mayböck.
February 6 – 9, 2020
Opening Feb 6, h.19:00
Description
Bruit Mobile is a work series of kinetic sound mobiles initially conceived in 2019. Earlier iterations have been exhibited at Akademie der Künste Berlin (DE) and at Mobile Urbanity Art Space in Salzburg (AT). Bruit Mobile merges the kinetic balance state of a mobile with an acoustic feedback loop into one object. The emerging sounds are housed within a body of wires and may be disrupted by physically disrupting the mobile's balance.
Artist Bio
Oskar J. Mayböck (*Raab, Austria) is an artist, vocalist and sound producer. After earning a bachelor's degree in philosophy at the University of Vienna he studies Sound Studies & Sonic Arts at the UdK Berlin since 2018. His artistic practice explores the intersections of art, pop-, and club-culture. OjM's work involves various media including installations, sculptures, sound compositions, and music for theatre.