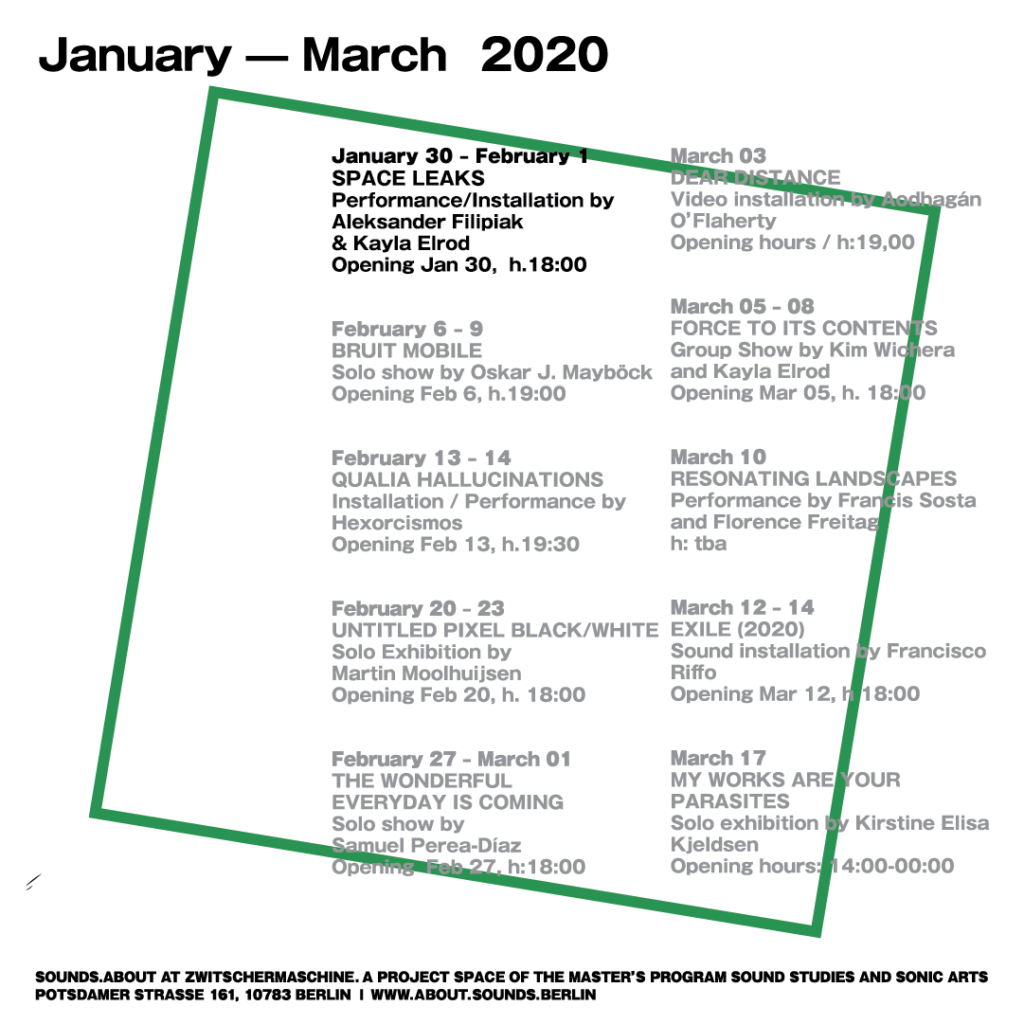 Performance/Installation by Aleksander Filipiak & Kayla Elrod
January 30 – February 1
Opening Jan 30, h.18:00
Description
Space Leaks is an installation and performance by multi-media artists Kayla Elrod and Aleksander Filipiak. The piece explores the dynamics of place, space and environment and the extent to which these relationships are utilized to engage with an audience.
Artists bios
Aleksander Filipiak explores the possible relationships of process, product and medium through sound, video and technology. Based in Berlin.
Kayla Elrod is a multi-media artist, using found materials and memories to challenge presumptions of nostalgia, universality and convention.