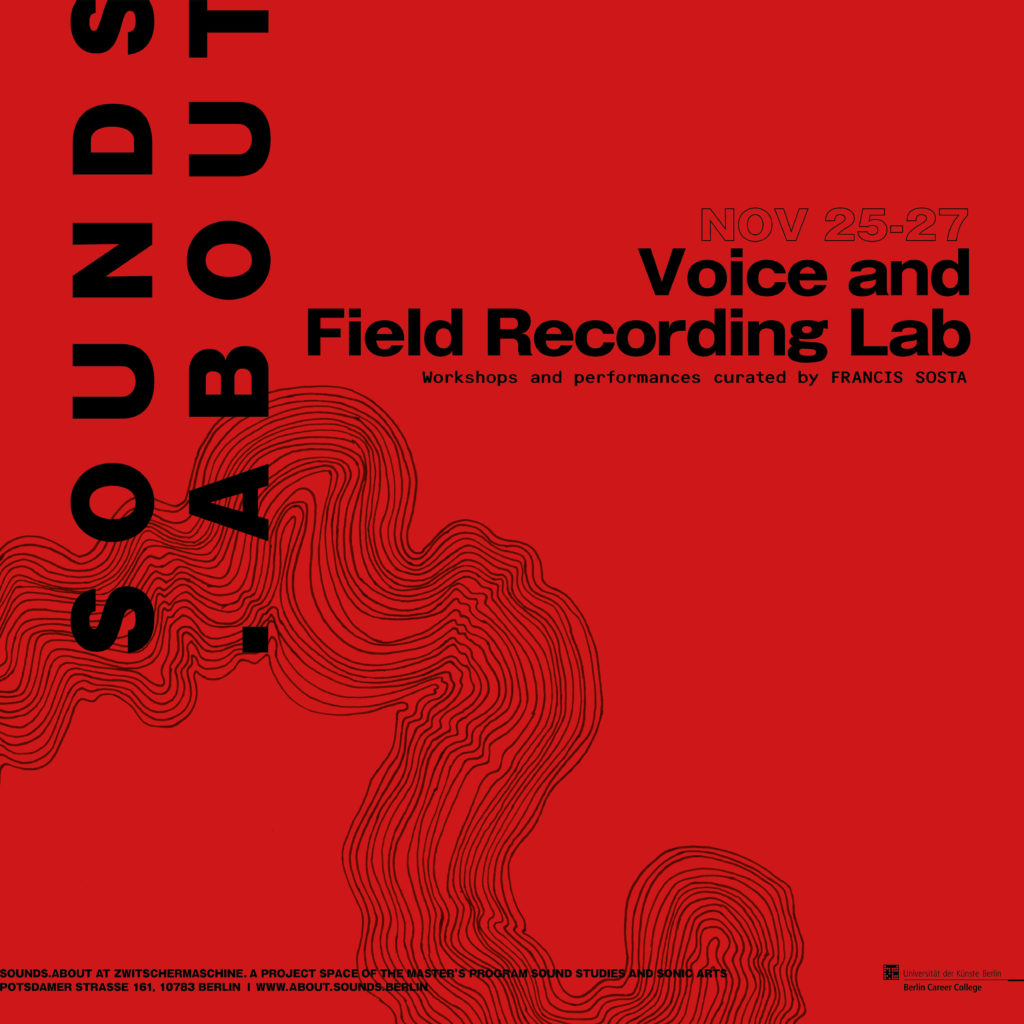 Part of SoundsAbout November Program, 'Voice and Field recording Lab' is a temporary transdisciplinary space for voice research and recording practices curated by Francis Sosta.
During three days, the gallery space hosts a serie of workshops, artist talk and multidisciplinary practices, with the purpose to co-create collectively a voice performance. The result will be shared November 27, h.21:00.
OPEN SESSIONS:
NOVEMBER 25 / FIELD RECORDINGS AS ARTISTIC PRACTICE
h.19,30-21:00 Lecture Performance w/ Roberta Busechian
NOVEMBER 27 / OPEN PERFORMANCE
h.21:00-22:00 Ongoing impro by the workshop's participants

'Voice and Field recording Lab' is an initiative by the sound artist and curator Francis Sosta, currently MA Sound Studies and Sonic Acts student, that likes to investigate the exhibition space as learning environment dedicated to social practices and process-based art making. The laboratory aims to re-conceptualize and re-activate the gallery's space as 'space for opportunity', as platform where to gather and learn in a horizontal and not hierarchical way. The Lab offered a three days experiment open to artists and performers from different backgrounds who are interested in exploring Voice and Field recording's methods in an interdisciplinary way.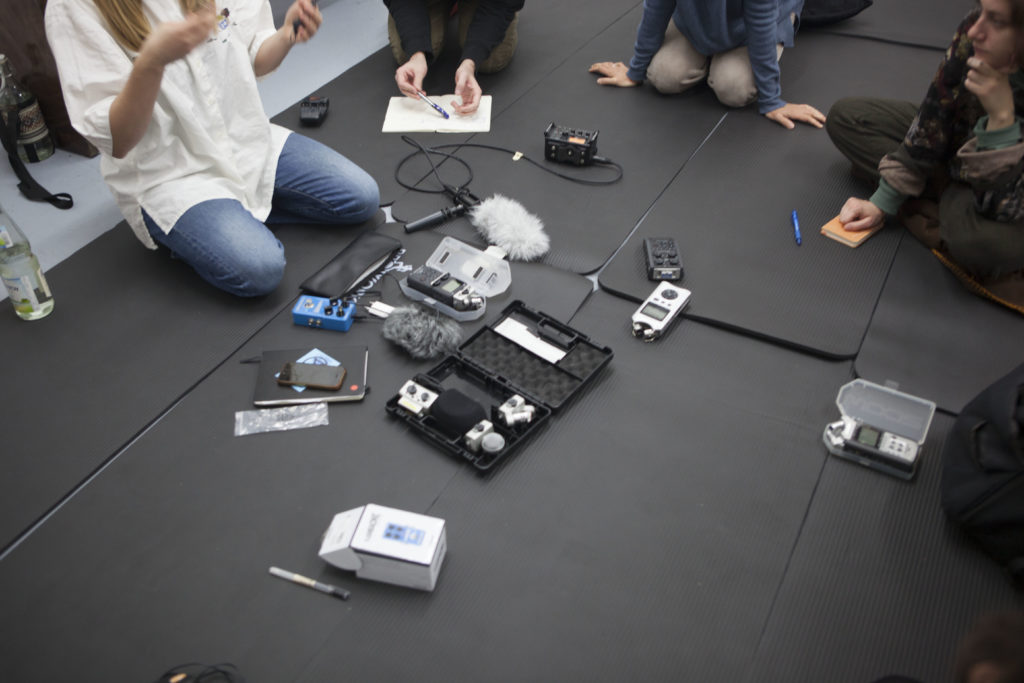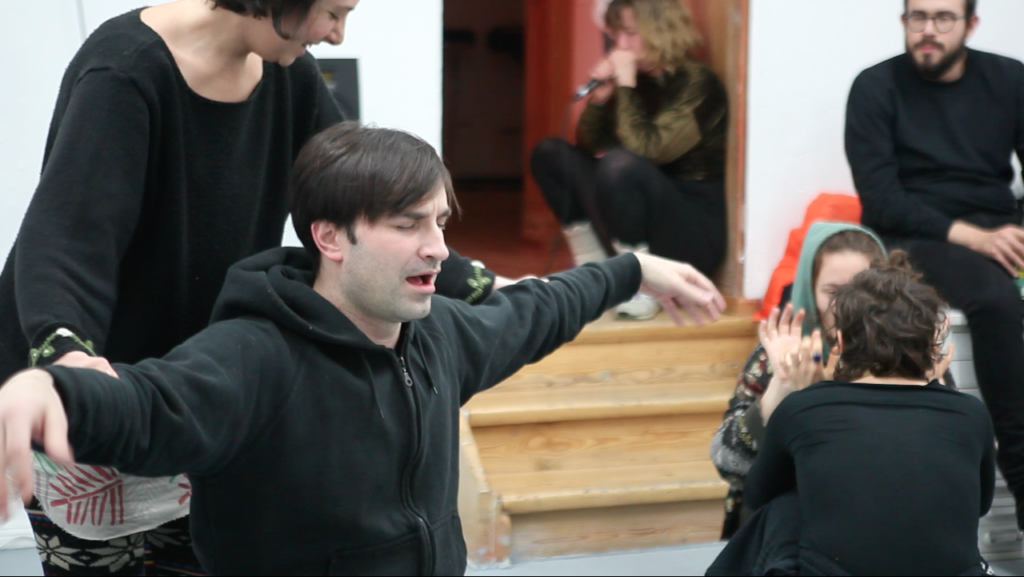 SoundsAbout is a collaboration between the MA Sound Studies and Sonic Arts students and the gallery Zwitschermachine- Potsdamer Straße 161, 10783 Berlin.