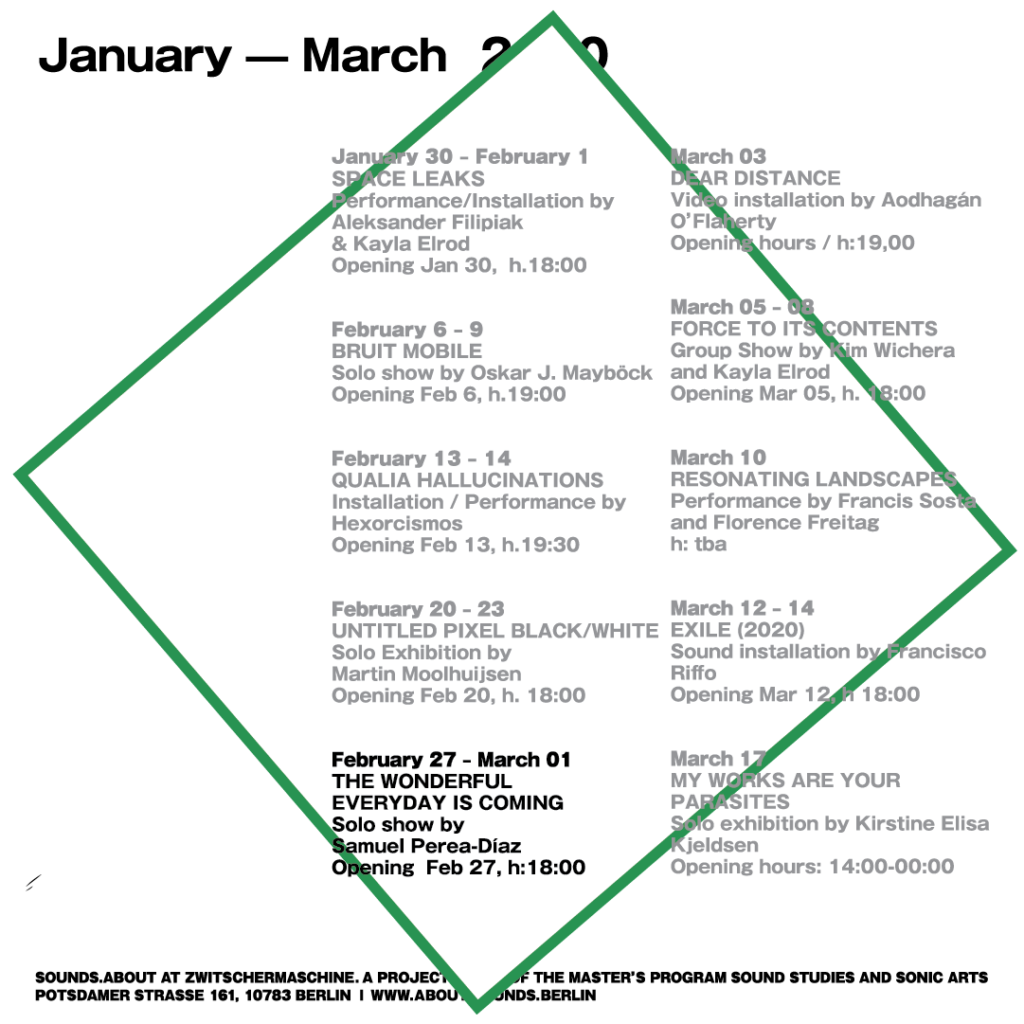 'The wonderful everyday is coming' is Solo show by Samuel Perea-Díaz.
Exhibition opening hours: 28.02.2020 – 01.01.2020, h.16:00-20:00
Opening Feb 27, h:18:00
Description
"The wonderful everyVRday" is an artistic intervention that invites the audience to inhabit physical and virtual scenarios simultaneously. The exhibited virtual narration aims to disconnect the notion of consumerism hegemony in the digital era nowadays, navigating aurally and visually through a series of particular extravagance objects that create identitarian disruptions. This way, the setting refers to the solitude of objects that can be bought on the internet to reinforce the domestic spaces of the consumers. The VR artwork together with another sound elements in the room translates sonic data of the presented items, creating a journal of virtual and animated environments within the gallery space
Artist Bio
Samuel Perea-Díaz (b.1988, Spain) is a spatial designer and independent researcher who holds a degree in architecture. Samuel's work addresses art practice as a form of investigation in the everyday, presenting the results of his studies with site-specific installations and situated-sound objects, including field-recording and soundwalk. He has collaborated in a transdisciplinary context within different curatorial and design projects with the main focus in museum scenography and interior design.