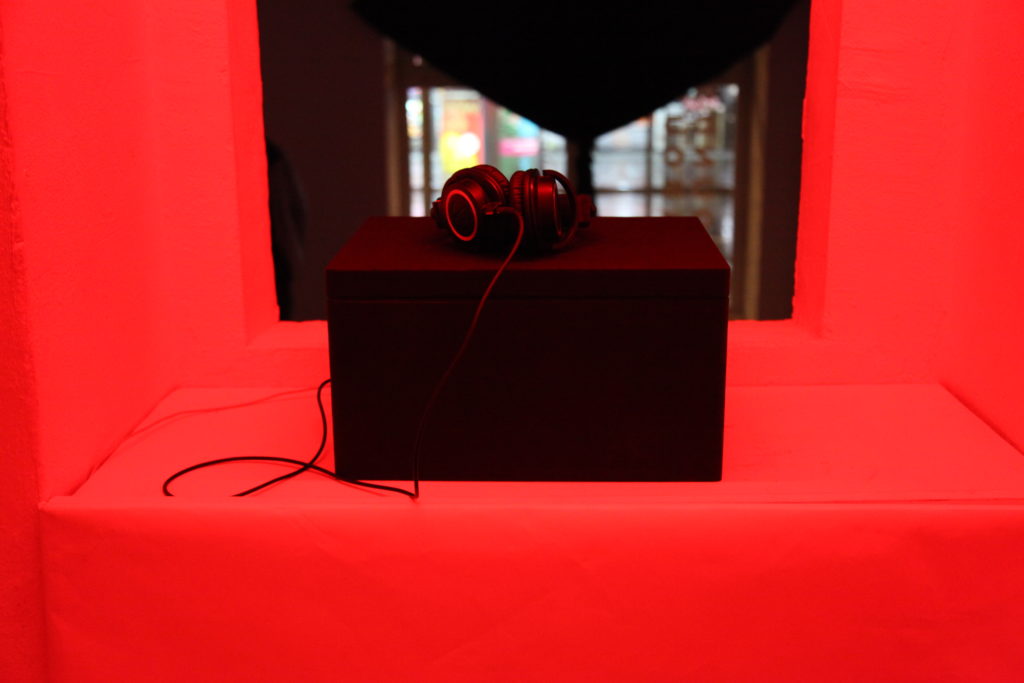 Tief | Audio-video installation by Lottie Sebes
Duration: 3:53, 2019.
This work incorporates elements of performance, video and sound to explore mythologies and cultural attitudes to wom*n's emotional and sexual expression. It is is a product of the artist's personal confrontation with a cross-cultural folk-tale about a woman with a toothed vagina. Encountering this story as contemporary listeners, we battle with the historically entangled tropes of woman as victim and as villain; of wom*n's bodies as both alluring and grotesque. This piece began as an attempt to reclaim the toothed vagina as a feminist symbol, but became a personal confrontation with the story's intrinsically sexist moral; an encounter with the historically-rooted misogyny on which our social order has been built.
Quiesenza (Omaggio a C) | Installation by Martin Moolhuijsen
A sound installation about time, history and language, 2019.
The installation combines for ever the twenty-six letters of the English alphabet translated into morse code, slowly exhausting every possible language combination blurring the difference between history (the written word) and pre-history (the oral word), between past, present and future. Every thought, every neologism, every poetry, every work of literature, philosophy, physics and every possible history is currently being composed, described, said and simultaneously forgotten. For Quiesenza (Omaggio a C) does not need a perceiver to exist.