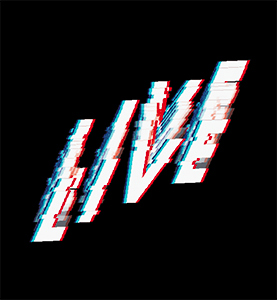 LIVE is a series of events dedicated to Live Performance, Sonic act and Performance based work. With weekly appointment, running each Thursday from 14th February to 07th March, SoundsAbout will host live works from the MA Sound Studies and Sonic Arts students.
SoundsAbout is pleased to invite you to the second appointment of LIVE, anight dedicated to live performances, sonic acts and performance basedworks.

February 21, 2019 | 7-10pm
Doors open at 7pm, shows start at 7:30pm to 10pm.
Lineup:
Nina Guo, 175 summer street
Nina Guo & Farshad Xajehnassiri, Songs for end times
Nina Guo, Aristocats
Dj set by Fausto Mujica

Artist bios
/Nina Guo is a high soprano currently based in Berlin and Boston. Sheprefers singing contemporary and new works, particularly those that useextended technique and theater. When she isn't experimenting with herinstrument and learning music, she reads essays, listens in parks, andeats bread.

//Farshad Xajehnassiri (tarxun) is a musician, sound artist and visualartist from Tehran. He has graduated in architecture and currently isdoing his Masters in Sound Studies. His works covers a spectrum ofelectronic/acoustic music, performance, sound design, sonic art and newmedia. He is also interested in drawing, collaging and photography.

///Fausto Mújica (LFA) was born in Mexico City in 1987, and is a producer,composer, DJ and a trained jazz musician for saxophone, flute and trumpet.From 2014 to 2018, he ran the independent label Mexotic-City where heproduced and released more than 100 tracks. His artistic practice alsoincludes photography, film scoring and cinematography. He is currentlybased in Berlin, and attending the MA program Sound Studies and Sonic Artsat the Universität der Künste Berlin.