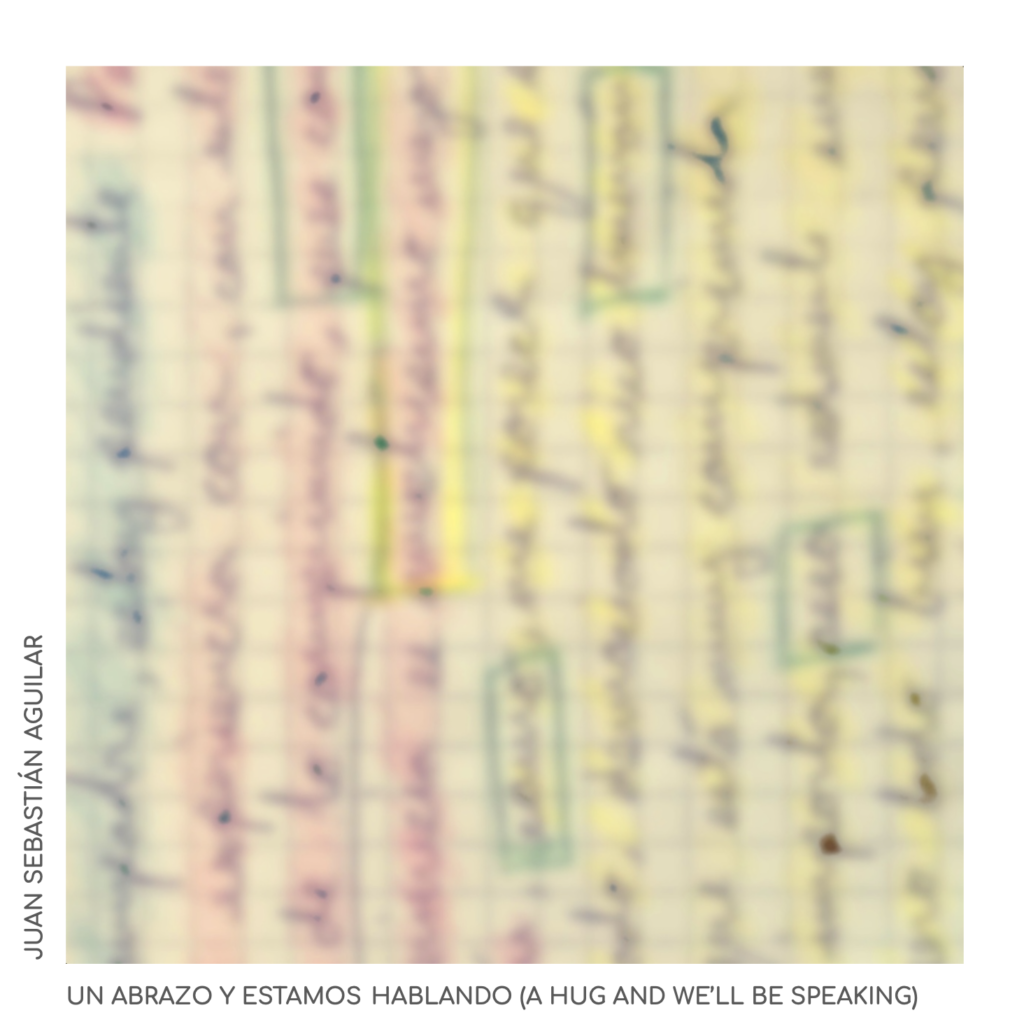 Un abrazo y estamos hablando (A Hug and We'll Be Speaking) – Juan Sebastián Aguilar
Sound / Verbal transformation / Semantics
Un abrazo y estamos hablando (A Hug and We'll be Speaking) is a stereophonic audio track that derives from a conversation via voice notes through WhatsApp between two people. A new conversation is created between these people by means of editing and merging the original recordings.
The original conversation was transcribed as text and its content then classified into five categories, each determined by a tone and character of voice different to the rest: hackneyed phrases, demands, regards, farewells and value judgements.
A new conversation is presented, built with a series of sections, each containing material that belongs exclusively to a single category. This explores the act of playing a recording repeatedly and listening out for understanding its content in different ways.