Installation by Ruben Bass
10-12. November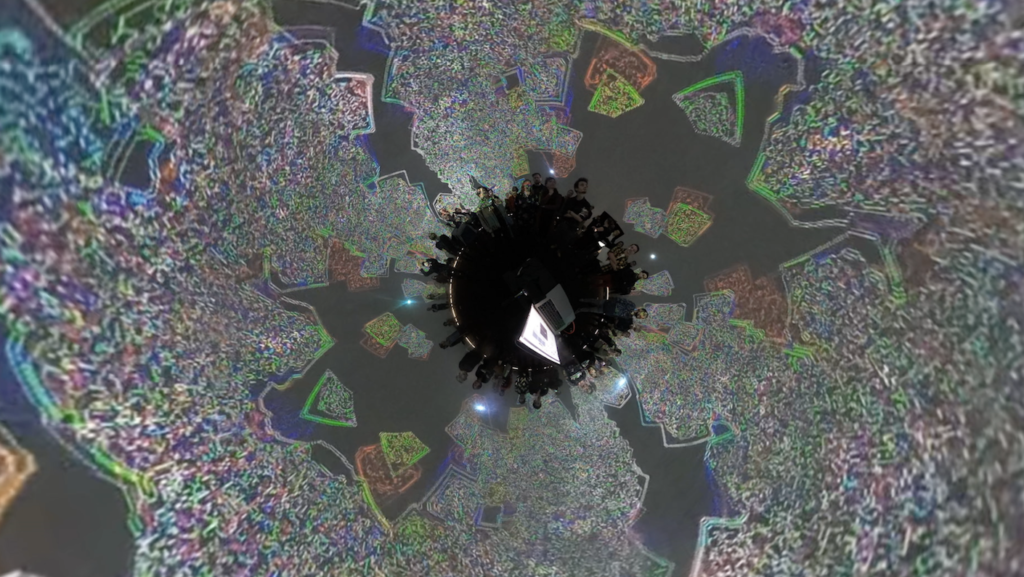 Performance Publica is a type/format for performances where the audience becomes the performers. It is about and from the audience. The research process started with the conviction that the collective subjective processes of beholders added together become more relevant than the artwork itself. To establish the audience as Performers, an auto-generative-dynamic feedback system is employed that constantly co-creates with the them. The combined image of people and space, and the sounds they emit are changing the system, which itself expands them on its own as well. Conway's game of life became especially interesting when looking for possibilities to have minimal rules in a system to leave the people as much freedom as possible. The idea of a cellular apparatus at its base, the system is expanded by varying rules dependent on the people's inputs and matrix scanning to spatialise sounds through space in real time. Through its technical nature, Performance Publica enhances the beholder's capabilities. The environment becomes performable with space, light, sound, and the co-creation by the system.
Vernissage: 10. November, 18:00-22:00
Opening times:
11. November: 16:00-20:00
12. November: 14:00-18:00
Ruben Bass iss a transdiciplinary artist based in Berlin, mostly translating research of various fields into sound and light, which culminates in various media, performances and installations. His main artistic pillars are nature, the senses and science. The conviction that the added processes of beholders are the most relevant factor in what art actually is has lead to the overarching research question; what happens if the audience become the performers?