Installation and performance by Diego Behncke
3-5. November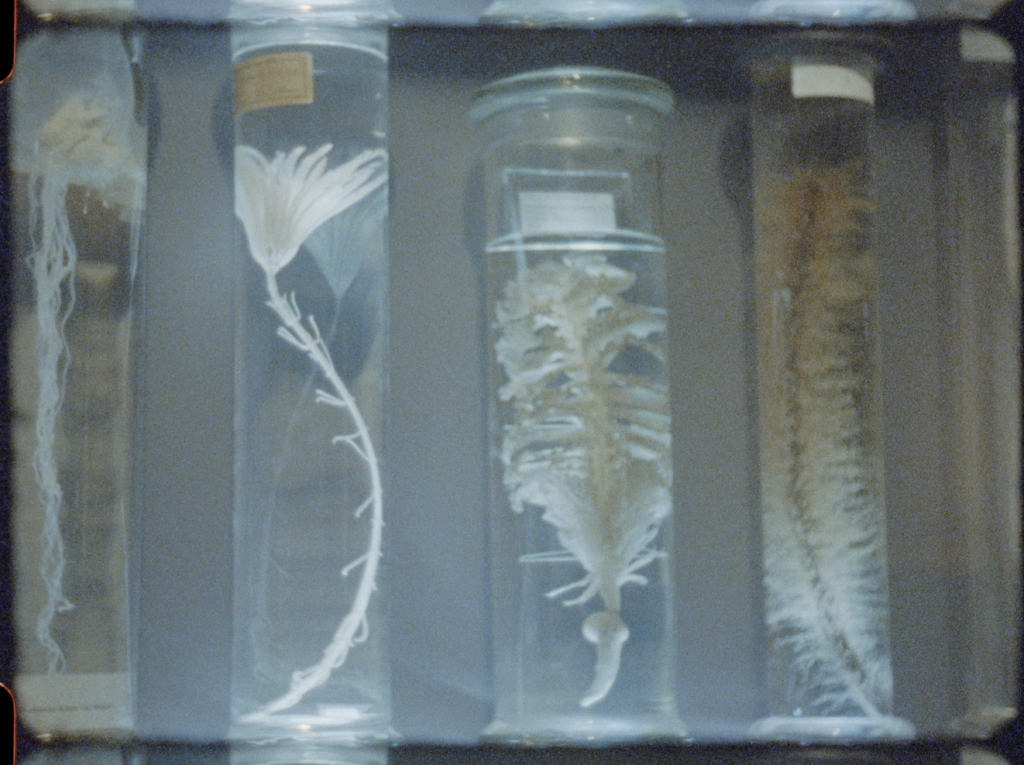 Collected Fictions (1874-1970) exhibits objects, situations, images, and living entities as a defective theater: puppet theater, theater of operations, or mise-en-scène, a dramaturgy as the product of a memory from the leap of a neural interval.
The exhibition mechanism is exploited as a diffractive mimicry through a dissociation of events placed as obfuscated entities in the space, forming a landscape out of contingency, a time-coded spinal memory extending itself as a cast of damaged spatial perception. The situations present the uncertainty of time-scales: is something being stored or recalled? Are we witnessing the exhibition of past, present, or future events?
Through the assimilation of artificiality in the exhibition, pitfalls are exploited as mechanisms for dreaming "spaces that spasmodically poses us", as Roger Caillois wrote. Following the research of Dr. Alan Bodkin on Neuronics, a science that "sets out to empirically map the relation between psychic organisation, biological phylogenesis, and environmental stimuli", this exhibition proposes to reveal the possibilities of deceiving the
archaeophysical processes of the body.
Vernissage: 3.November, 18:00-22:00
Opening times: 12:00-18:00
Finissage: 5. November, 18:00-22:00, Diego Behncke performs: "I know where I am, but I don't feel that I am where I am"
diego behncke is an artist and composer currently living in Berlin. his work is built upon the  frameworks of noise, transduction and synthesis as relational structures. taking form through obfuscation operations, his works appears as an abuse of residual conceptual and technical byproducts, a foregrounding of epistemic faults, and a strategic misdirection of ambiguity. for several years he's been releasing sound works, running his label Prensa Manual, engaging on collective exhibitions, and collaborating with other artists, philosophers, and musicians in various practices.