Workshop initiated by MINQ and Derek MF Di Fabio, featuring the Abolitionist Jelly
17-19. November 2023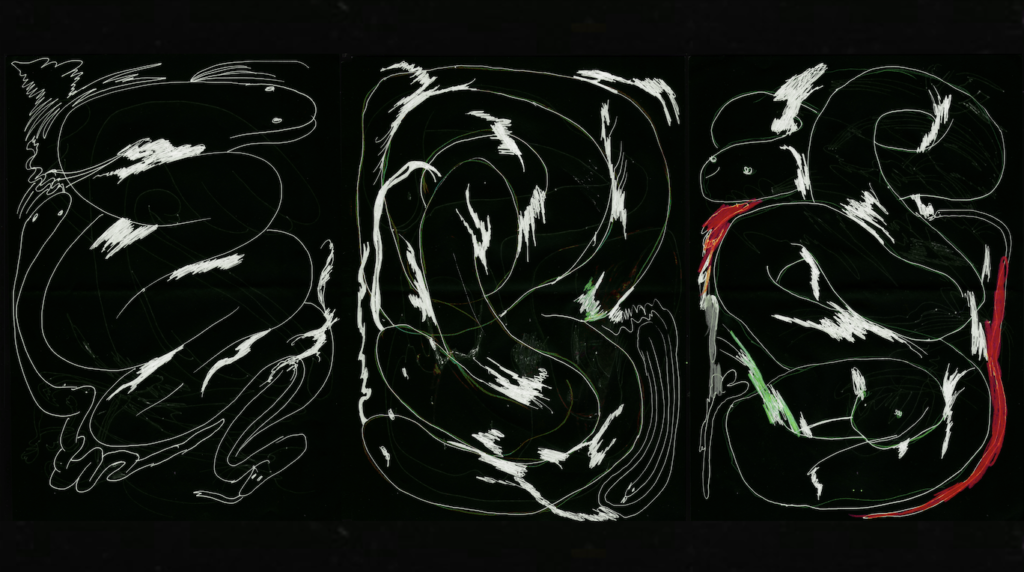 Three days of collective listening, readings and reflections on prison and police abolitionism, transformative justice and the vocalization of grief as a feminist practice. A two-day meeting in the shape of a workshop will lead to the production of audio pieces, including a mixtape. On the third day there will be a collective listening and jam, followed by a moment of listening, to hold and feel together, for what's happening right now and for layers of grief past and present.
The Jam is organized by the research group currently working under the name, Abolitionist Jelly formed in July 2023 in Berlin. We are artists, musicians, cultural workers, writers and researchers and focus on abolitionism and transformative justice practices. Our group meets twice a month to share texts, podcasts, videos, ideas and experiences to grow, learn, question, explore, grieve, vent, cry, and celebrate together with no specified outcomes.
As some members of our group are part of the UdK, we support the Intersectional Anti-Discrimination Udk Berlin statement, and invite you to sign it.
https://intersectionalantidiscrimination.wordpress.com/

For questions, please join the Telegram group:
https://t.me/+P00VJK7BEgRiOWJi
Program
Workshop:
17-18 November, 15:00-18:00

Let us come together, weave the past and present and rework the unfolding of the future; bring your music and your somatic instruments, your silences and those texts or audios that whisper your anger and hopes. Let's have a jam around friction.

Starting points:
– how has colonization led to the separation of people, the invention of the Other and the use of non-human bodies to support these separations?
– how does the impossibility of collectively manifesting grief lead to more partition?
– what and how does voice relate to transformative justice and abolitionism?
– how does grief mute a body?
– how to stick around dissonance?
Between 10-15 participants are invited to bring their own instruments, toys, sound objects and materials to share across the two workshop days. The materials must answer or be a ripple of the questions posed above. Material can take many formats; a mumbled personal story, a sung version of a poem, an extract from a lecture, a torn page. It can be shared during the workshop or simply stay with us nearby. We will listen, read and reflect together and the audio will be recorded. On Sunday there will be a public sharing of the material – in the space and also online (perhaps it will be broadcasted). If you are interested in attending the workshop, please fill out this form, we will get back to you shortly.
Presentation and public event:
19. November, 15:00-21:00
Starting from 15:00 on we will listen to the final mixtape in the space, with a possibility to continue jamming with the instruments and objects. The mixtape may be published or broadcasted and a telegram chat group will be open where listeners can interact.
From 18:00 the Sounding griefs takes place with Maya and Cavid. We want to listen, hold and feel together, for what's happening right now, and for layers of grief past and present. We invite you to come with musical instruments, voice, cuddle buddy, pen and/or paper, to create and listen to some soundscapes together. Maya and Cavid will provide a foundation of upright bass and saxophone.
MINQ (they/them) is a sound artist, sound designer, DJ, radio host, performer and mentor living in Berlin. They are currently pursuing an MA in Sound Studies and Sonic Art at the Universität der Künste Berlin. MINQ is commited to local, creative community initiatives such as Open Music Lab where they act as a mentor and Refuge Worldwide, where they host their monthly show, Sonic Uptoias. MINQ is also exploring sound-based mindfulness practices such as Deep Listening and facilitating workshops with the aim to discover what lies at the intersection of mindfulness, movement and sound in QTBIPoc-centered spaces in their research project and workshop series Sonic Utopias | Research Lab.
Derek MF Di Fabio (they/them) recently obtained a Master's in Art Praxis and Critical Theory at Dutch Art Institute with a dissertation on prison abolition as a quantum-transfeminism practice. Their work looks into the possibilities of bodies being present in space. It questions how knowledge is transmitted between bodies and generations, particularly looking at the power dynamics that dominate over them. Di Fabio's work includes workshops, scenographies, sculptures, audio walks, and events. It comprises experiences that can be lived again and anew through a shared memory that can no longer be circumscribed by who/how/where. Their latest exhibitions and works occurred at Fondazione Pomodoro (curated by Eva Fabbris, Milan – IT, 2021) and "Bark" – Almanac Projects (Turin – IT, 2021). Since 2010 they have collaborated with Cherimus, an association that aims to contribute to developing the social and cultural patrimony of the Sulcis-Iglesiente region in southwest Sardinia, Italy, through art.
They live and work in Berlin.